Industrial washing machine
Industrial washing equipment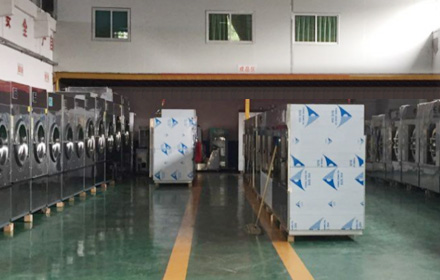 Shanghai Hongshi Washing Equipment Co., Ltd. specializes in the research, development, production and sales of complete sets of industrial washing equipment. The factory covers an area of 20,000 square meters and the workshop area is 12,000 square meters. It specializes in the production and processing of industrial washing equipment, industrial dryers, and hot. Flat machine, folding machine, dry cleaning machine and finishing equipment, the factory independently performs conventional turning, milling, planing, boring, cutting, drilling, reaming, grinding and other metal processing and laser cutting, flame cutting , plasma cutting, punching, cutting, stamping, folding, stretching, rolling and other sheet metal processing procedures and various types of welding processing, to domestic and domestic and many large brands of washing equipment company OEM, Hongshi company owns More than 30 professional and technical personnel, more than 200 employees, after more than 20 years of hard work, the overall process and equipment level of Hongshi washing equipment has been recognized by the majority of users and the market, with quality first, always Shanghai Hongshi people forever Pursuit, the factory Chengzhao national dealers, welcome to the factory to negotiate, or call 13818874823 (WeChat with the same number) consultation, create a new realm of the washing industry.
More +
Create a new realm in the washing industry!
Get recognition from the majority of users!